Sunshine Room-Pre-school
My Name is Yasmin and i am qualified level 3 and i work in the preschool room at the moment and the younger holiday club in the holidays. I have my first aid food hygiene and safeguarding. I like doing lots of creative activities with the children. My favourite activity is creative work with the children as they use there imagination and i love the junk modelling area as well.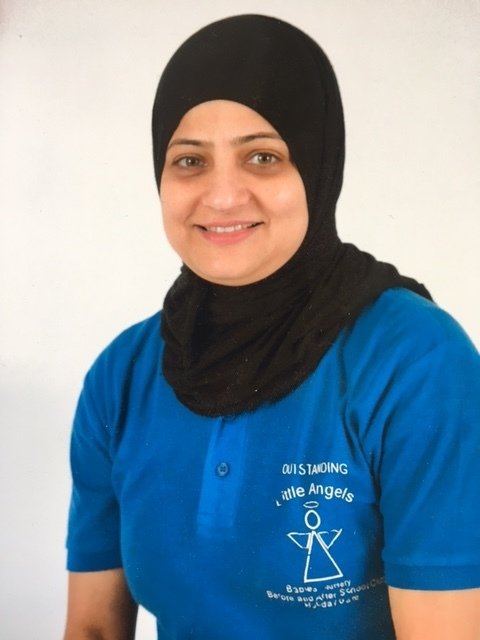 My name is Zarina and i work in preschool and i have worked here for 6 years i go on trips with the children and i love working in this room , i like going outside with the children and playing games with them and love music and movement classes as well.
My name is Saffiya and i am level 3 in childcare and i work in the preschool room with the children who are aged 3-5 my main job is caring for the children and doing lots of activities with them and completing the planning alongside Karen. I complete learning journeys and also attend park trips with the children as well.
I enjoy working in this room and i really enjoy doing lots if displays and working with the children with their letters and sounds as well.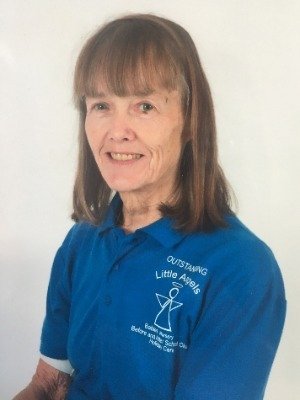 My name is Carole and i volunteer in the pre-school room with the pre- school children. I enjoy doing activities with the children and helping them learn.
My name is Farida and i have worked here for 10 years and i enjoy working with the children doing craft activiites and playing outside . I like to bring new ideas and activities to the nursery .
My name is Libby and i am a volunteer here and i attend on a Friday to help the children learn new songs and read books to them , i love working here .